Discover Luxury Appliances
Sign up to our mailing list and we'll send you the latest Miele information, promotions, and more!
German craftsmanship meets fascinating innovation
Miele's brand promise: Immer Besser
Miele's functionally superior solutions and intuitive technology complement their passion for a beautiful, healthy, and comfortable home. They redefine excellence with a strong brand, pioneering products, and award-winning services. There are many good reasons for choosing Miele. Since the company's founding in 1899, Miele has remained true to its "Immer Besser" brand promise. This means that they will do all they can to be "Immer Besser" (forever better) than their competitors and "Immer Besser" than they already are. For you, this means peace of mind knowing that choosing Miele is a good decision – and probably the decision of a lifetime.
Explore Now
Promotional Financing Available
Take advantage of promotional financing for up to 18 months and build the kitchen of your dreams.
Learn More
Rebates Available
Save on Miele Kitchen, Dishwashers, and Laundry appliances for a limited time.
See Offers
Package Rebate
Up to $1,800 in Savings on a Miele Appliance Package
Receive up to $1,800 with the purchase of a qualifying built-in appliance package that is right for you. Valid on purchases made between January 18th - December 31st, 2021.
Refrigeration Rebate
$300 Off Select Refrigeration
For a limited time, save $300 on Bottom-Mount and French Door Refrigeration. Valid on purchases made between April 19th - June 30th, 2021.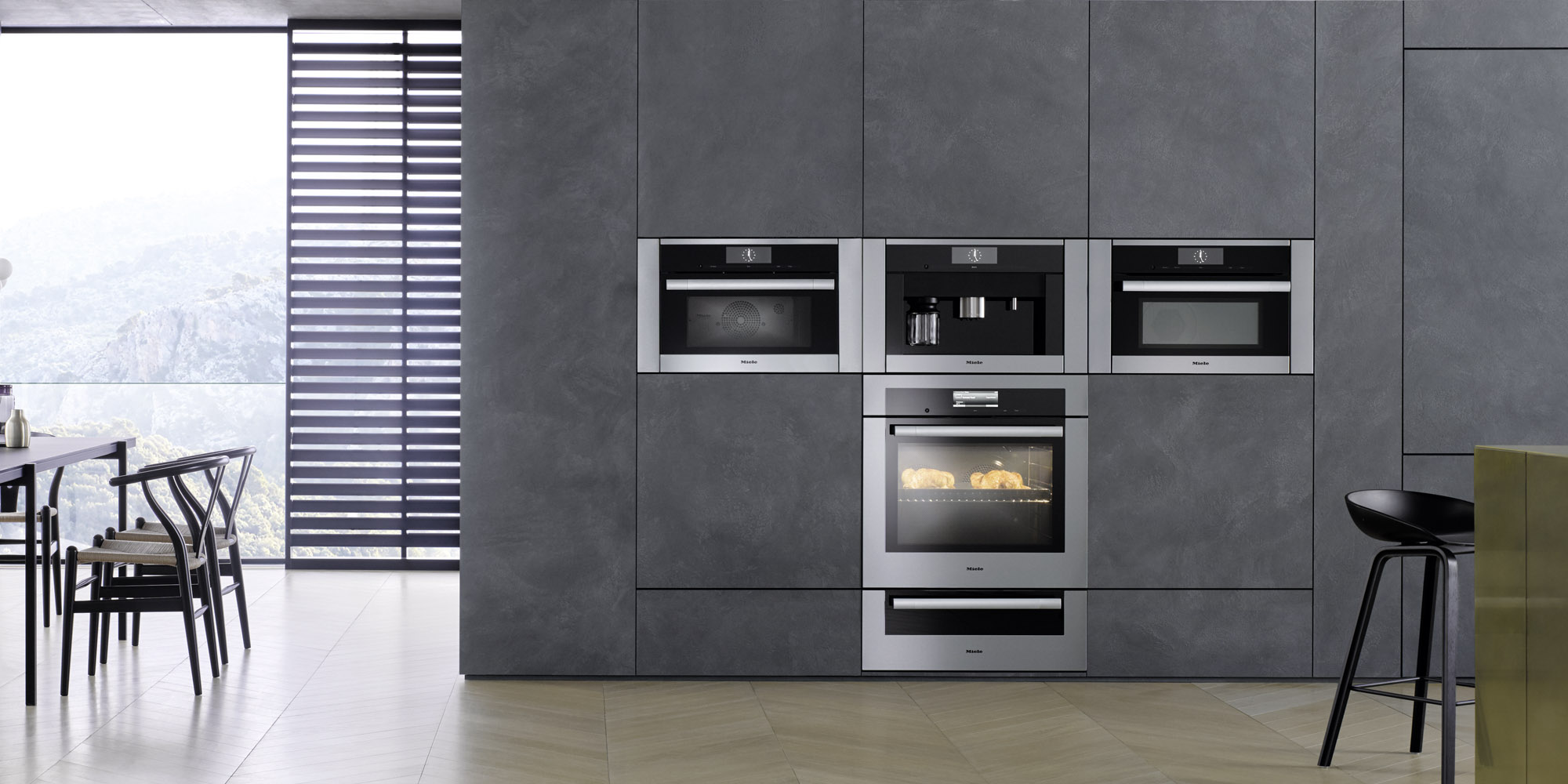 ContourLine
Miele's ContourLine demonstrates confidence. Familiar elements are reinterpreted, conveying high-end quality and an intentional design. Available in Clean Touch Steel.
Explore Now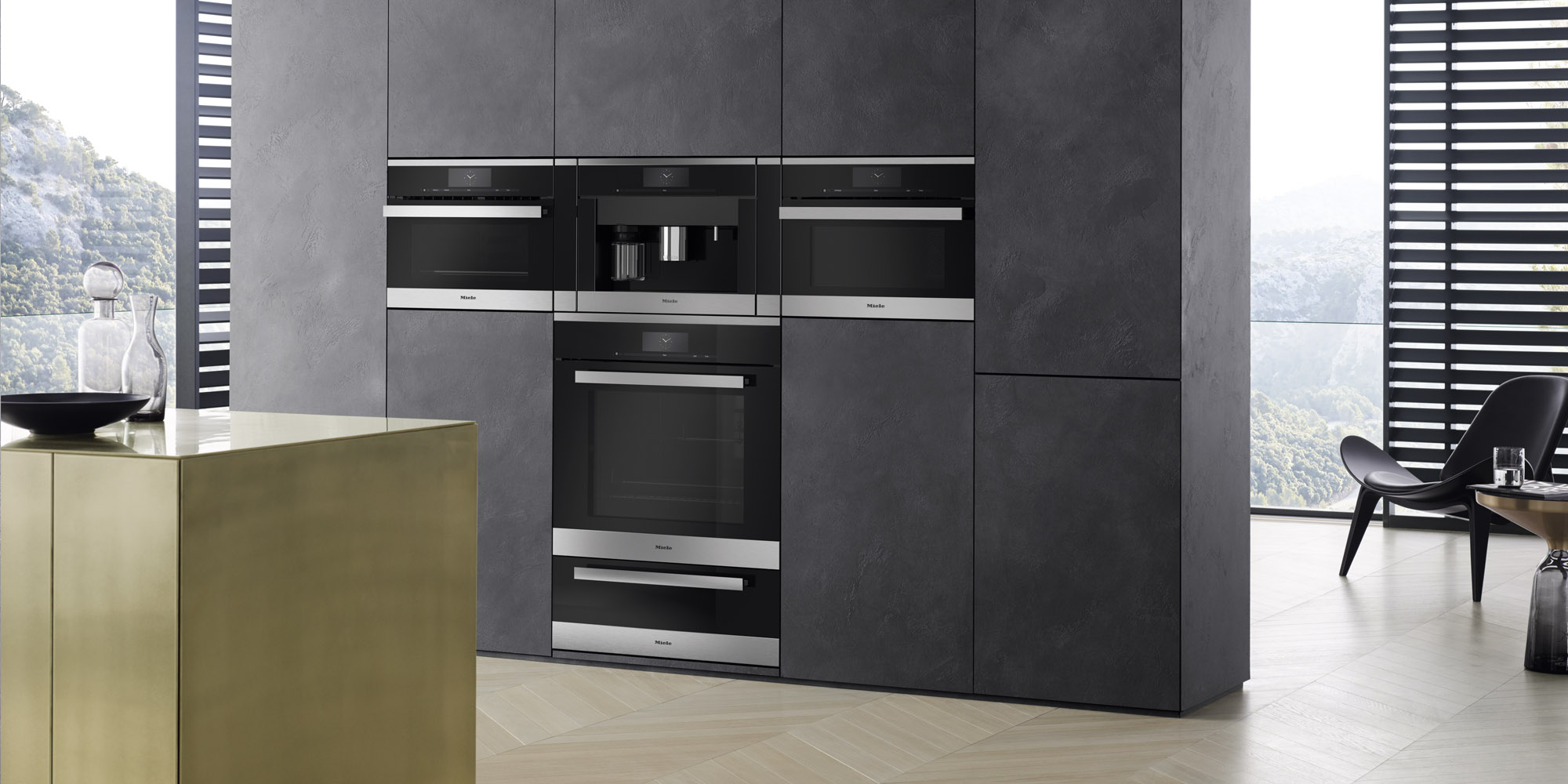 PureLine
PureLine melds seamlessly into any kitchen design. The high proportion of jet black glass creates a serene atmosphere while a floating handle engages onlookers to explore the design further. Available in Clean Touch Steel, Graphite Grey, Obsidian Black, and Brilliant White.
Explore Now
Graphite Grey
Miele's PureLine Graphite Grey appliances create a sophisticated atmosphere, with unique and inspiring elements.
Explore Now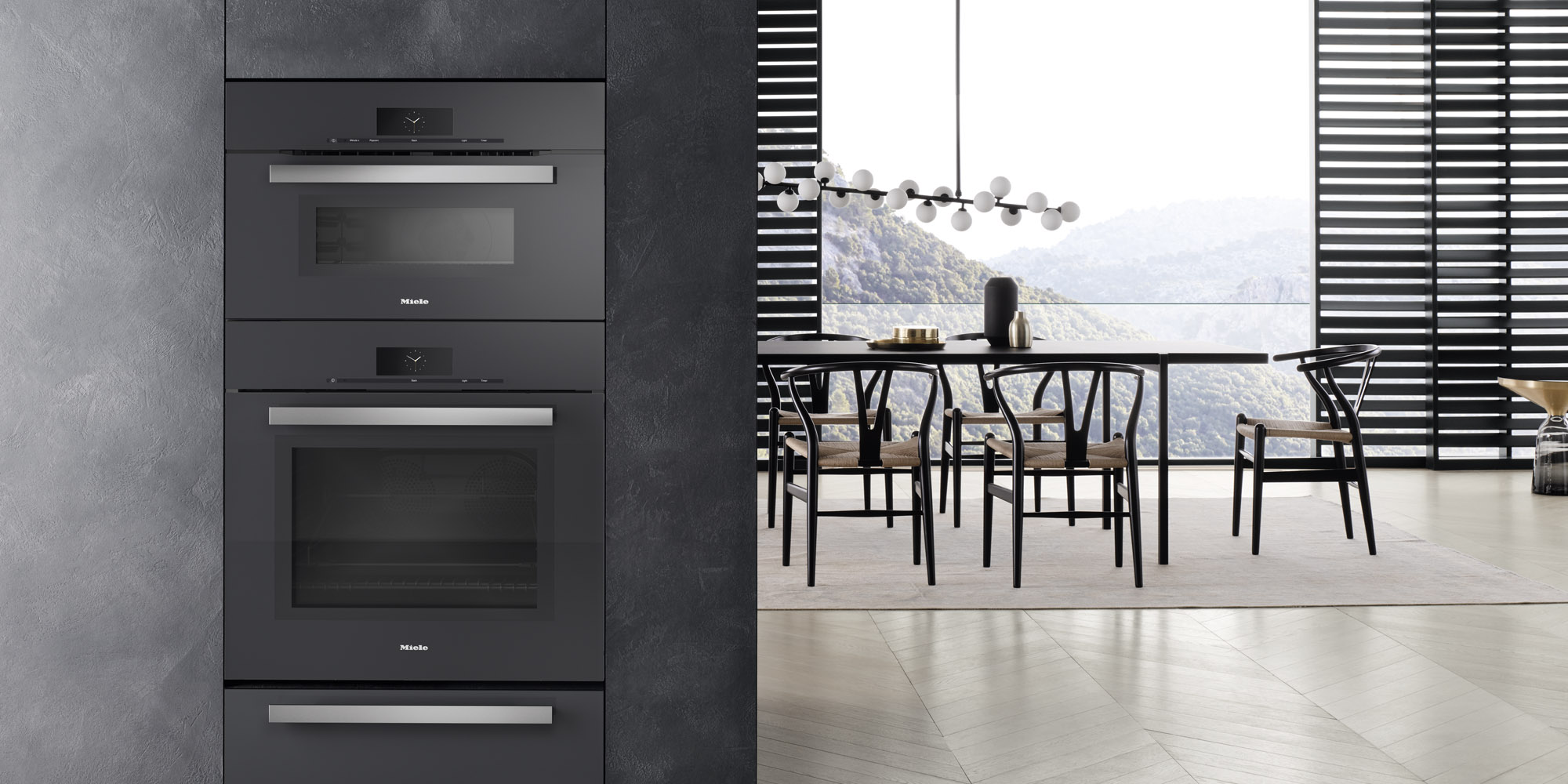 Brilliant White
Miele's PureLine Brilliant White appliances offer clean lines, creating a crisp look for any kitchen design.
Explore Now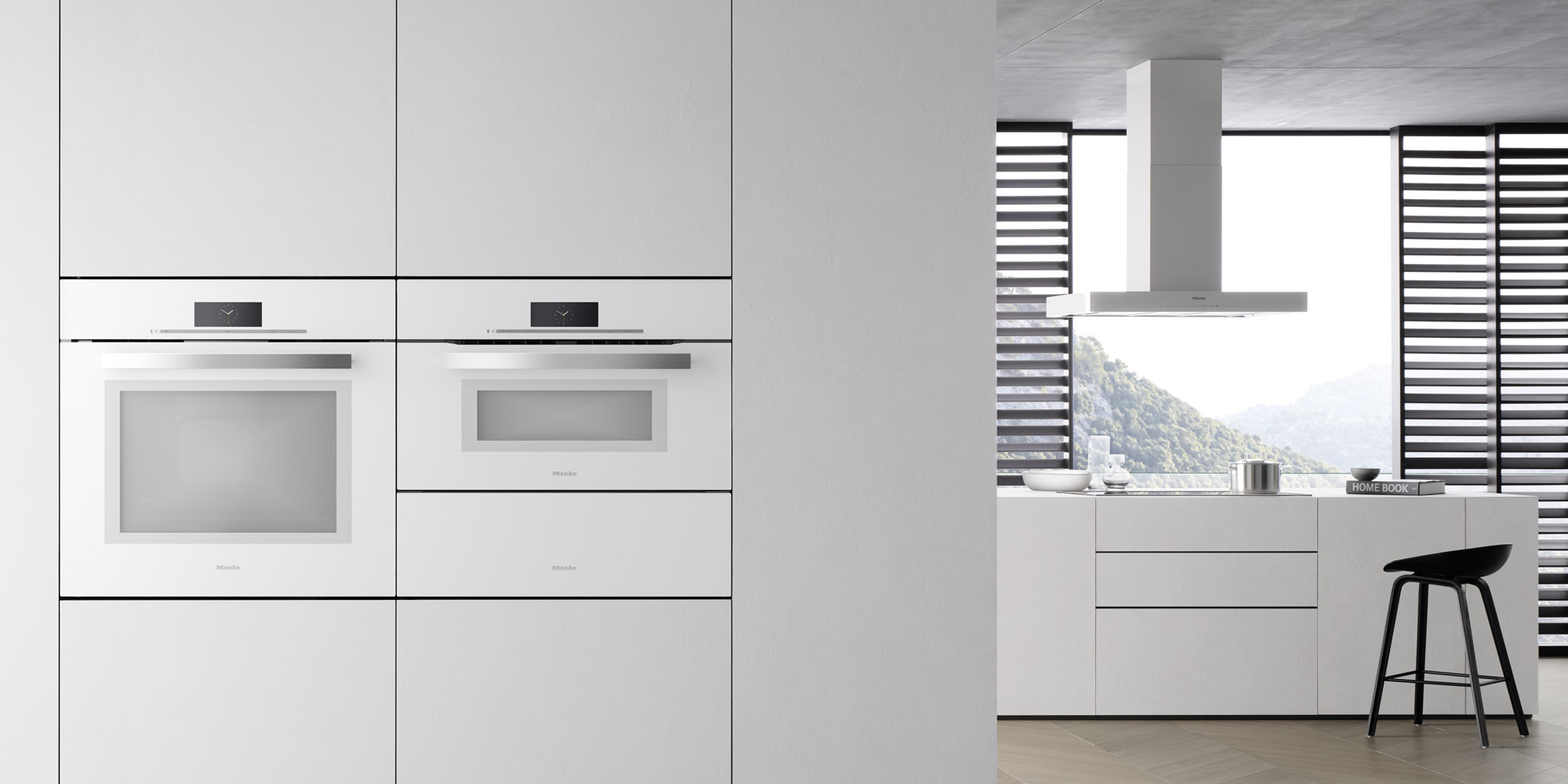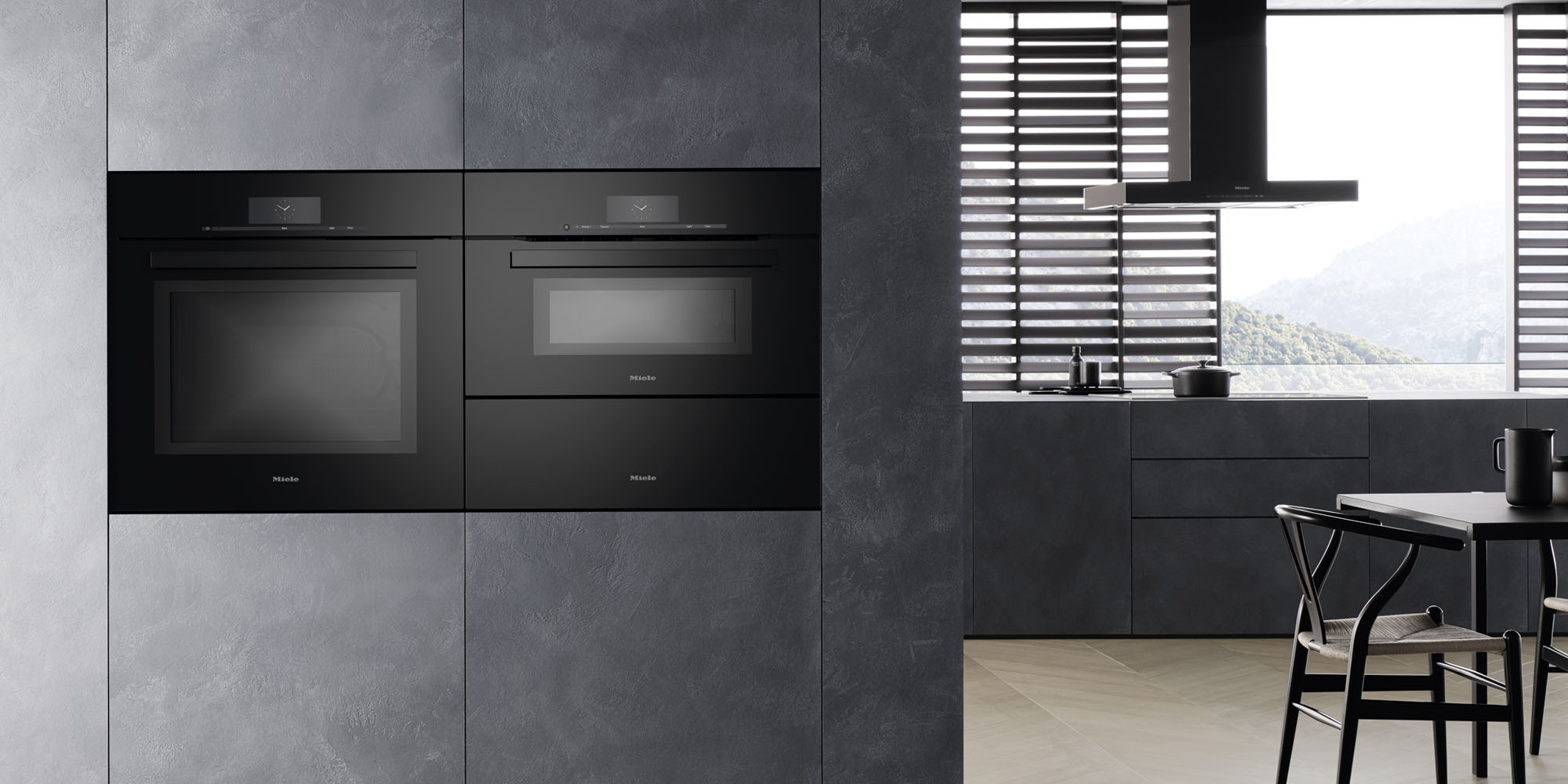 Obsidian Black
Miele's PureLine Obsidian Black appliances provide a strong contrast, yet blend seamlessly for a premium, luxurious feel.
Explore Now
​
Real Customer
The Gregorys
San Jose, CA
​
​
"We went through 10 different drawings before finalizing our plan, but it was all worth it. Jean at Airport Home Appliance is always a pleasure to work with, and we couldn't be happier with our kitchen."

- Brian Gregory
​
What do our experts say about Miele?
Miele is excellent in all categories. I am not only impressed with their products, but their high-class customer service as well. They manage to make all their parts within their own factories which results in their appliances being consistently unique, modern, and reliable.
Melissa Valencia
Senior Appliance Specialist
San Jose Showroom
Since 1898 Miele has truly lived up to their "Forever Better" (Immer Besser) promise. They never compromise on the quality, technology, convenience, design, or service. As the owner of Miele appliances and a 24-year appliance industry veteran, I can confidently say there is nothing like a Miele appliance.
Dharmin Naik
Senior Appliance Specialist
Dublin Showroom